Boyfriend pants are in, but the best way to make them look more feminine is to show your ankles and, of course, a good pair of feminine flats or pumps. Just give a couple of turns to your pants and they'll have a different look. But I'll tell you a secret. It also works with straight pants. If you have some old pants that still fit you but they're not skinny nor wide, give the legs a couple of turns till your ankles can be seen. It gives them a new look, you dont have to sew them and you dont have to throw them to trush.. Here you have some stylish combinations to get inspired ;)
Se llevan los "boyfriend pants", pero la mejor manera de hacerlos más femeninos es enseñar tus tobillos y, por supuesto, un buen par de femeninas bailarinas o unos tacones. Dale un par de vueltas a las patas del pantalón y tendrán un aire diferente. Pero te diré un secreto ;) También funciona con los pantalones rectos. Si tienes pantalones antiguos que te siguen quedando bien, pero no son ni pitillo ni de pata ancha, dale un par de vueltas a los bajos hasta que queden tobilleros. Les da un nuevo aire, no los tienes que coser ni tampoco tirarlos a la basura. Aquí tienes algunas combinaciones estilosas para que te inspires ;)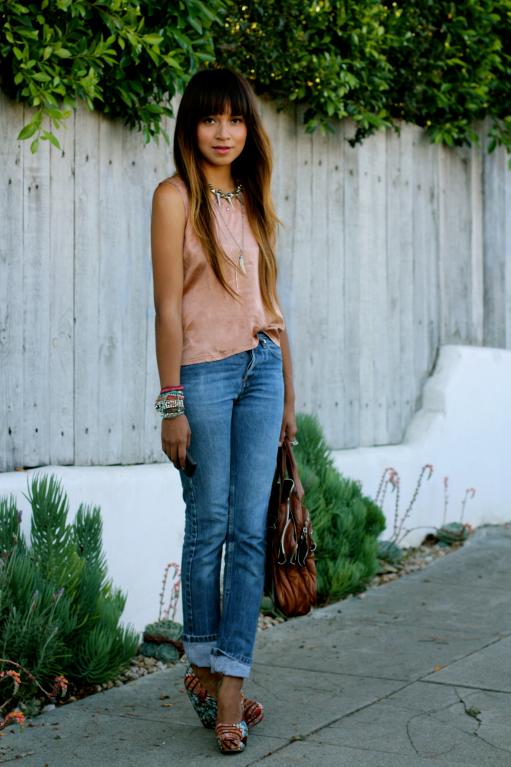 All the images are from my album "Simply STYLISH" on Pinterest, there you can see more examples of stylish people and, by clicking on the images, you can go to the original source where I got them from.
Todas las imágenes son de mi album
"

Simply STYLISH" de Pinterest, allí podéis ver más ejemplos de gente estilosa y, haciendo click en las imágenes, os llevarán a la fuente original de donde las obtuve.
Have a nice day!